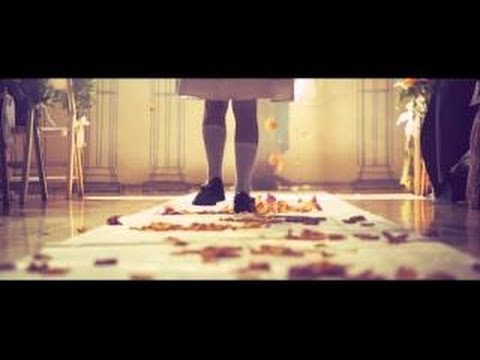 1 tag
1 tag
4 tags
3 tags
3 tags
Reblog this if you're still a virgin.
thearseman: I want to see how many people are proud of it. We're like unicorns I've never been ashamed to admit it. I'm happy I've kept it this long. Although… I've never been in a relationship, so keeping it has been damn easy!
3 tags
Day 07 – Favorite Grey's Actress/Actor
[Insert favorite Sandra Oh picture here] Sandra Oh. Enough said.
3 tags
Day 06 – Favorite Quote
(Skipped Day 4 and 5 because I'm indecisive like that, so it's onto day 6 of the challenge…) Arizona: This is not general surgery on a miniature scale. These are the tiny humans. These are children. They believe in magic. They play pretend. There is fairy dust in their IV bags. They hope, and they cross their fingers, and they make wishes, and that makes them more resilient...
2 tags
4 tags
Day 03 – Least Favorite character
Izzie. Hands down. She doesn't deserve to have a picture put up of her. I think part of the reason I despised her character was because I despised Katherine Heigl's comments about Grey's. I have a hard time liking a character when I dislike the person playing said character.
3 tags
Day 02 – Favorite Grey's Character
April Kepner. If Seattle Grace Mercy West Hospital were real and I worked there, I would be best friends with her. She may be crazy, but she's the good kind of crazy. She's the crazy everyone needs in their life to spice it up a bit.
3 tags
Day 01 – Favorite Grey's Season
So, far I'd have to say season 8. After all, April and Jackson FINALLY hooked up! About freakin' time! Lexi may have died which means no Sloan/Lexie next season, but as long as we have April/Jackson it's all good!
2 tags
30 day Grey's Anatomy Challenge
Day 01 – Favorite Grey's Season Day 02 – Favorite Grey's Character Day 03 – Least Favorite character Day 04 – Favorite Episode Day 05 – Least Favorite Episode Day 06 – Favorite Quote Day 07 – Favorite Grey's Actress/Actor Day 08 – Least Favorite Grey's Actress/Actor Day 09 – Favorite Season 1 Episode Day 10 – Favorite Callie moment Day 11 – Favorite Season 2 Episode Day 12 – Favorite...
5 tags
watchitrae asked: I love your blog! It looks like we watch a lot of the same shows. You should read some of my tv reviews and follow if you like!
6 tags
TV show questionaire.
Pick 5 TV Shows you like before reading the questions. 1 - Gilmore Girls 2 - Grey's Anatomy 3 - Veronica Mars 4 - The Good Wife 5 -Switched at Birth 1. Who is your favorite character in 2? April Kepner. 2. Who is your least favorite character in 1? Luke. He annoyed me for whatever reason. 3. What's your favorite episode of 4? Such a hard question. All the ones that have Will...
"One thing we can do is remember these heroes as you remember them—not just as a..."
– President Obama at Arlington Cemetery today (via barackobama)
1 tag
Buy. This. Shirt. →
No Bully is a California-based 501c3 nonprofit that partners with schools to help create bully-free learning communities. The organization advocates for the end of the bullying and harassment that many students face during their middle school and high school years. No Bully's vision is to restore school as a place where students integrate the pursuit of their individual potential with kindness...
....A True Friend...
I'm not going to explain why I'm posting this. Yes, there's a reason. Hopefully, certain people will read this and become a little more self aware. Call me cryptic, but it's the best way I can express certain feelings at the moment. If you read this and think I'm posting it because of you, I am. Wake up and realize the person you are and will probably always be. ...